We've got the skinny on the perfect spots for a fun-filled boating vacation in the Florida Keys!
2017 Guide to Vacation Boating The Florida Keys
If your vacation includes boatin' and floatin', we've got the skinny on the perfect spots for a fun-filled boating vacation in the Florida Keys! As a boater, your top priority is probably how soon you can get your boat off the trailer and into the water. With that in mind, we put together our list of favorite boat-friendly activities and launches to help you plan your next vacation.
With so much coastline surrounding the state, it's a no-brainer that Florida's beaches would hold a top spot for us as a fun boat-friendly vacation spot. The Florida Keys rank high on our list of boating destinations, not just for its number of boat launches, but also for all the boating activities available.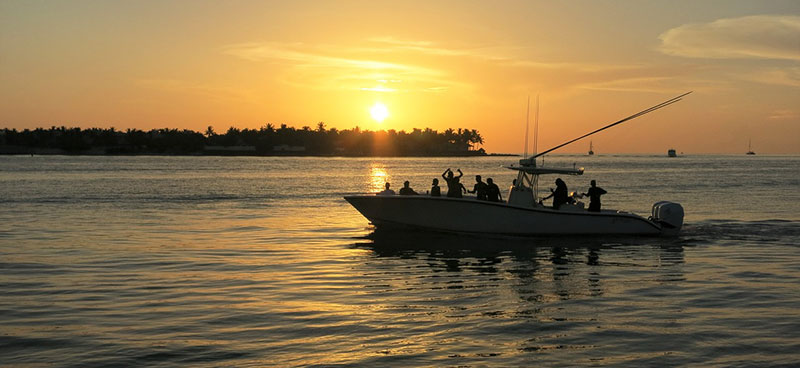 Crystal clear turquoise water and white-sand beaches mean you just arrived in paradise. When you're not filling your stomach with conch fritters and relaxing to Caribbean music, get ready for adventure. The clear waters are teeming with marine life along the U.S.' only living coral barrier reef, making it the ideal spot for Florida Keys snorkeling and diving. The tropical climate makes excursions available year-round. Thanks to its 125-mile-long arc of islands, Florida Keys fishing offers a unique environment for dropping your line. On the outer curve of the line, anglers can reel in sports fish like blue marlin and swordfish. On the inner line, you may catch bonefish, tarpon, redfish and snook.
Related: Three Fun Cities to Plan a Boat Vacation
Florida Keys Boat Launches
Angler House Marina located at 80500 Overseas Highway, Islamorada, Fla. is a full-service marina at mile marker 80.5. The launch fee is $30 and storage for trailers is $25 per night. For information call 305-664-5247.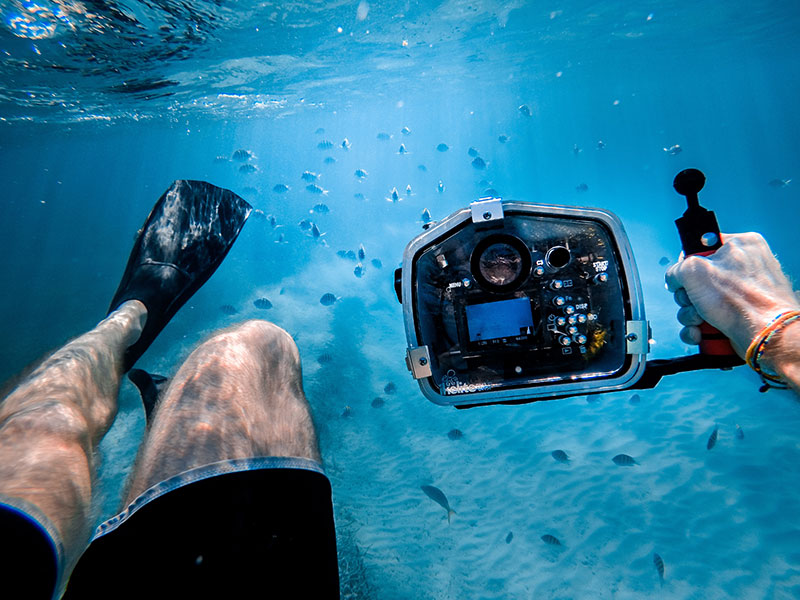 Indian Key Fill at 33036 Overseas Highway is located at mile marker 77.9. This is a public launch and there is no charge for using this Florida Keys boat ramp.
Harry Harris Park at 50 Beach Road, Tavernier, Fla., is located at mile marker 92.0 and can be reached at 305-852-7161. The Florida Keys boat launch fee is $10 for non-residents and park entrance fee is $5 for those 16 and older. Trailers and cars cannot be left overnight.
Founders Park is located at mile marker 87, 8700 Overseas Highway, Islamorada, Fla., and can be reached at 305-664-6400. The launch fee at Founders Park is $10 and trailers and cars may not be left overnight.
Florida Keys Boat Rentals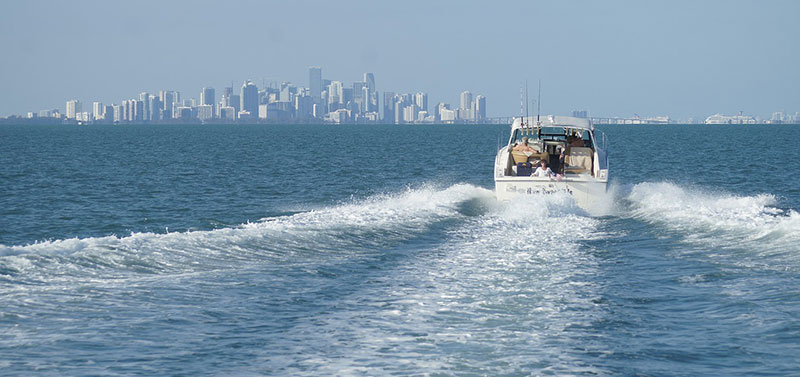 Depending on where you live year round, it may be easier to fly to the Keys rather than drive with your boat in tow. If this is you, there are a multitude of Florida Keys boat rentals available. Whether you're looking for a center console bay boat or a luxury yacht, you'll find it in the Keys. Fun in the Sun Charter and Boat Rentals offers rentals with or without a captain. Florida Keys Boat Rentals offers deck boats and pontoon boat rentals that are perfect for both small and large groups.
Florida Keys Boat-Friendly Vacation Rentals
Find the perfect Florida Keys Boat-Friendly condo or beach house. Book a condo with beach views and protected docks or reserve a newly renovated condo. Book directly through the owner and save management fees, giving you more money to spend on your boat-friendly vacation.
Related: Boat-Friendly Vacation Guide: Panama City Beach, Florida
ATTENTION VACATION RENTAL OWNERS:
Interested in listing your boat-friendly rental online? Feature your property on our network of websites for as little as $29 per year and attract guests that are specifically seeking the boat-friendly amenities that only you offer! Visit www.BoatFriendly.com to start attracting leads NOW!