Boating Vacation for Every Budget
This blog is part 1 in a series of five blogs regarding budget-friendly boat travel
Not much makes a vacation better than sun, sand and surf, but adding a boating excursion to your vacation planning is the icing on the cake. Sun seekers appreciate a day on the water, whether it's cruising along the bay in a pontoon boat or kayaking the back bays and spotting dolphins.
If you're planning a boat-friendly vacation, finding lodging to accommodate your vessel and trailer can be challenging. However, BoatFriendly.com offers a wide variety of condos and beach houses with amenities like boat slips, marinas and trailer parking. But, if you're leaving your boat behind for this trip or want the boating lifestyle on a budget, you've got options.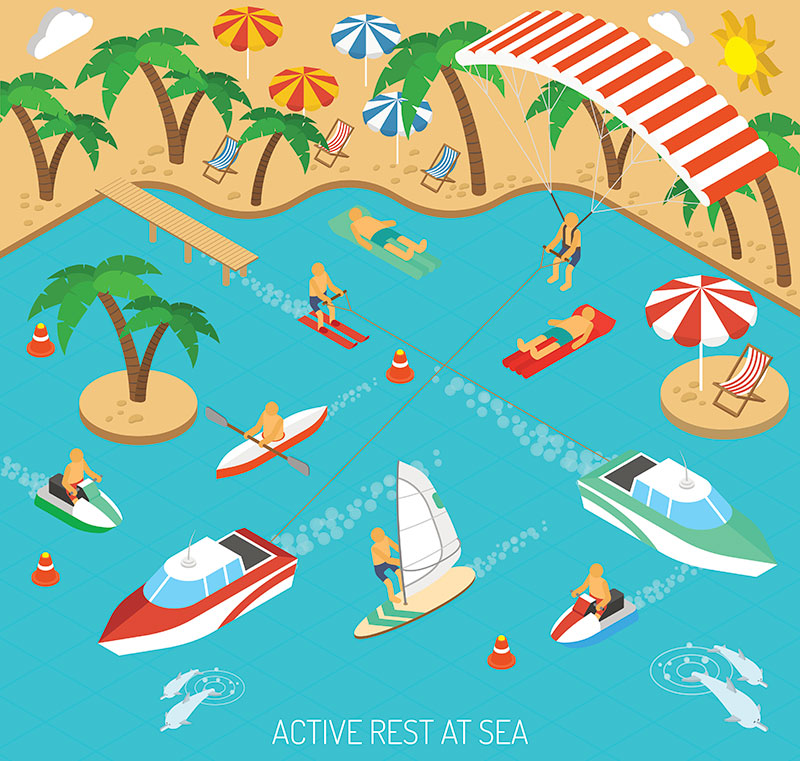 Depending on the size of your boat, it may not be feasible to trailer it for your vacation. Look for boat rentals in your vacation destination. You'll find coastal towns like Orange Beach and Gulf Shores, Alabama offer numerous boat rental options. Rent a double decker pontoon boat with a slide for a day of family fun in the back bays. Anglers can even rent a 24-foot center console boat for inshore fishing and reel in the night's dinner.
There's no shortage of watersport activities in the beach communities dotting the Mississippi, Alabama and Florida Gulf Coast. Kayaking ranks high on the list of activities for many water enthusiasts. Bring your own fully-outfitted fishing kayak or you choose a kayak rental. Along the Mississippi Gulf Coast, most kayak rentals provide drop off and pick up, making it easy to get in and out of the water on your boat-friendly vacation. Standup paddle boarding is also growing in popularity. While it takes a little effort for first-timers to get the hang of it, the sport is great for those who want to explore the back bays. On calm mornings when the Gulf water is slick, you'll often see a standup paddle boarder on the Gulf of Mexico, as well.